Employment Support Service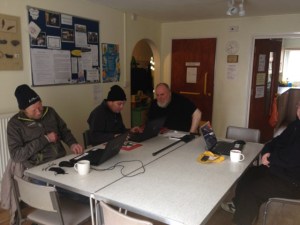 Through this service we:
enable clients to job seek efficiently
encourage/support clients to move into work (paid or unpaid)
We provide:
One to one IT Training and support specifically designed for job seekers (ITJS).  This covers everything a jobseeker would come across when job seeking online including how to effectively search and apply for the jobs.
We also provide effective training and support on using the Job Centre's Universal Jobmatch website.
Extra support including helping with job searching/applying, creating/updating CVs and cover letters while providing training to those who really struggle and may require a long period before they could confidently work by themselves.
Free access to computers and wi-fi to enable those without computers or internet to carry out their job searching activities.
Information of local jobs available, encourage clients to apply for them, guide clients on jobs where they could use transferable skills and support them to apply for the jobs.
List of free services and training providers in Kingswood to support those seeking employment HERE