Free Wheelers Bike Hire Scheme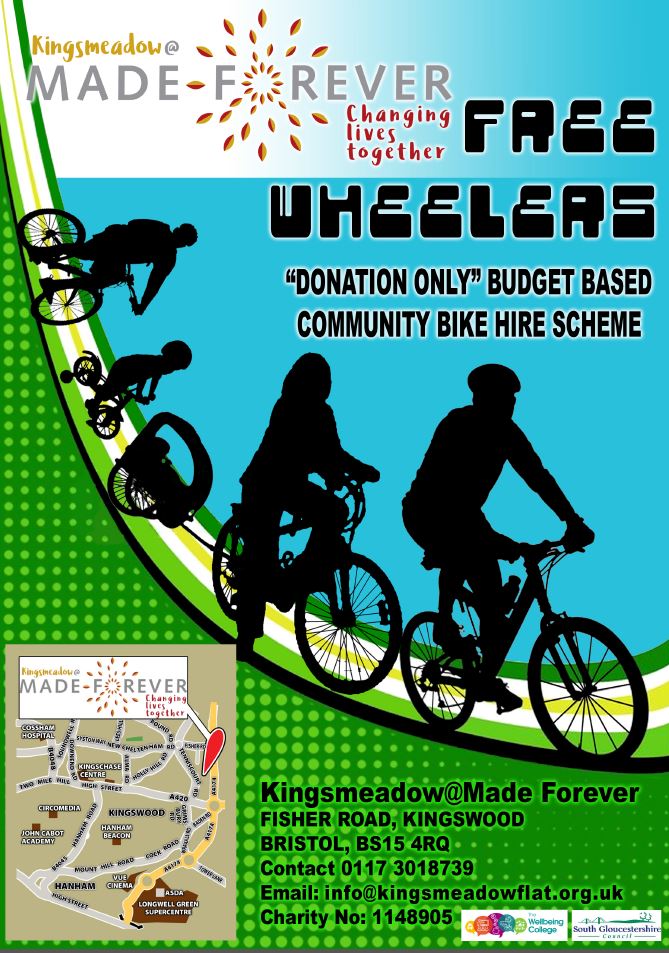 Get out cycling with our community bike hire scheme.  Donation only fee.
If you don't have a bike and would like to go on a bike ride with your family or just need transport to get somewhere, contact Kingsmeadow@MadeForever to get what you need!
Free of charge, proof of ID required plus utility bill.
Available to hire:  Adult bikes, junior bikes, baby trailers, baby seats and helmets and bike lock.
Not taking bookings.
CONTACT DETAILS:  Jane at 0117 3018739    Or just pop in anytime! 5 days a week